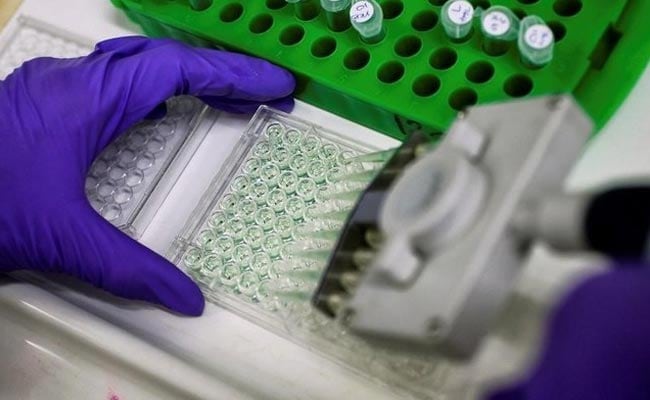 COPENHAGEN: Evelyn O'Flynn still has lung cancer. But after going straight on to a new immune system-boosting drug more than a year ago, rather than traditional hard-to-tolerate chemotherapy, she is feeling great.
"It's like a miracle," said the 72-year-old ex-smoker, who is about to become a great-grandmother.
As a patient being treated with Merck & Co's immunotherapy drug Keytruda, O'Flynn is one of the lucky ones.
Data presented at the European Society for Medical Oncology (ESMO) congress suggest her early treatment with immunotherapy, as part of a clinical trial in Britain, will become standard for a growing number of patients.
But there is a catch: it doesn't work for all.
Giving immunotherapy on its own only seems to work better than chemotherapy in previously untreated lung cancer patients who have high levels of a protein called PD-L1, which makes them more receptive to immunotherapy.
From now on, oncologists in Copenhagen have been told, lung cancer patients should be routinely tested for this biomarker.
However, only a quarter to a third of non-small cell lung cancer patients have tumours with at least 50 per cent of cells producing PD-L1, leaving the majority unserved and around 70 percent of the market still up for grabs.
The inability to treat everyone with monotherapy using one single drug is a blow for Bristol, which tried to make treatment with its Opdivo drug work across the board, only to fail comprehensively in a major clinical trial.
But it has opened up the field to rivals like Merck, Roche and AstraZeneca, which own what could be among the biggest-selling drugs of all time, and all companies are now racing to find smart ways to combine treatments.
Oncologists poring over immunotherapy trial results at Europe's biggest cancer meeting have learnt one thing: finding optimal treatments for different patient groups will take more research.
"I think the future of immunotherapy will be defined over the next 10 or 15 years," said lung cancer specialist Solange Peters from Lausanne University Hospital, one of the organisers of the Copenhagen meeting.
Despite immunotherapy successes and the prospect of a potential market worth up to $40 billion in sales, veteran cancer experts urge caution.
"In oncology, we see these kind of waves from cosmic pessimism to over-optimism, so we have to be cautious," ESMO President Fortunato Ciardiello said.
Investors, though, were quick to position themselves as shares in Bristol fell 10 per cent in early trade on Monday, while Merck hit its highest level since 2001.
FIGHTING BACK
By taking the brakes off the immune system and allowing the body's natural killer cells to home in on tumours, immunotherapy offers a different approach to toxic chemotherapy treatment, which causes collateral damage to healthy tissue.
It is not without side effects but it is a kinder option, which also promises much longer-lasting efficacy.
Bristol, Merck and Roche have US approval for immunotherapies, while Bristol and Merck also sell their drugs in Europe. China, however, has yet to licence them.
Lung cancer, the world's biggest cancer killer with an annual death toll of 1.6 million, will account for by far the largest portion of future prescriptions, although immunotherapy is used additionally in melanoma, Hodgkin lymphoma and cancers of the bladder, kidney, head and neck.
With Merck set to sweep the board in lung cancer monotherapy, doctors are looking to the next phase of the story and there is a growing consensus that combination treatments are the future for remaining patients with lower PD-L1 levels.
source"gsmarena"