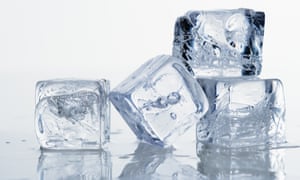 I'd like to ask your views on insurers offering cooling-off periods if you change your mind, but still levying substantial charges if you do.
I recently purchased car insurance from One Call Insurance. In my view the application process wasn't great and when I received the certificate via email the next day, it was unreadable. When I complained I was told the problem was with my computer.
As a result I decided to take the option of the 14-day cancellation. I was told the firm would refund the unused premium, but it made no mention of a cancellation fee.
I have now been charged a £49.99 set-up fee and £24.14 for time on cover (less than 24 hours) – a total of £74.13. I think this is too high. Either you have the right to cancel or you don't. AW, by email
We have had several letters complaining about high cancellation fees recently, and would suggest you take the matter to the Financial Ombudsman Service which can decide whether or not you have been treated fairly. FOS says insurers can charge a pro-rata premium for the time on risk – in your case a day – plus an admin fee which has to be "proportionate" to the cost of cancelling the contract. It also says insurers should tell consumers about these charges before they take out the insurance.
You paid £24.14 for a day's cover, suggesting that either your original annual premium was £8,811, or One Call has not charged you pro-rata. The FOS will look at whether a £50 admin fee is considered "proportionate". As a comparison, Aviva charges an admin fee of £38 for cancelling policies.
One Call says its charges are entirely justified and in line with the Financial Conduct Authority regulations. "We encourage all consumers to view our terms of business and initial disclosure document before they purchase. This is provided at various stages prior to accepting a policy online. Full details are found in the 'our charges' and 'policy cancellation' sections," it states.
We think you should complain to the FOS, and we will publish the outcome if and when it decides on your complaint.
[Source:- Gurdian]