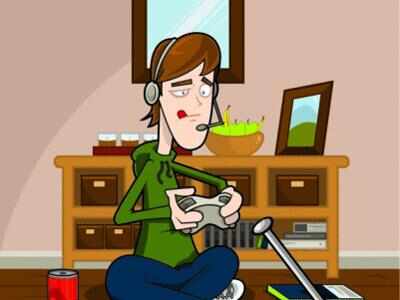 The State government will hold a a three-day animation, games and visual effects conference in Bengaluru in a move to offer a global platform to students, artists and professionals.
The Department of IT, BT and Science and Technology (ST) of the State has announced the launch of the Bengaluru GAFX Conference 2017 from May 12 to 14 at Hotel Lalit Ashok.
Unveiling the logo and website of Bengaluru GAFX Conference 2017, Chief Minister Siddaramaiah said: "I welcome studio leaders, professionals, students, academia and technology partners to experience the vibrancy at Bengaluru GAFX (Games, Animation, Visual Effects)."
The conference will have workshops, master classes, talks, presentations, screenings of some of the popular and best content from all across the world, live marathon, artistic competitions and technical hackathons. Bengaluru GAFX will also hold virtual reality demo and experience zones, job and career fair and education symposium.
Internationally acclaimed animation films including Academy award nominated-ones will be screened and many of them will be premièred during the event. Gobal experts in the areas of story, production design, cinematography, character animation and physics and mathematics will speak.
IT, BT and ST Minister Priyank Kharge said "Bengaluru has every potential to offer an international platform for animation, visual effect and gaming industry. The objective of this event is to give professionals, artists and students from all over India access to quality content and bring renowned speakers at an affordable price."
The government has taken an array of steps to support this industry and the eco-system as a whole. A new policy for the sector would be announced shortly.
["Source-thehindu"]